COIN LAUNDRY BUSINESS
For more than half a century for coin laundry business, DIY Laundry look forward to help entrepreneurs to enter the coin laundry business and open successful laundromats across Singapore market.
We provide our customers with world-renowned professional vended/coin laundry equipment under the Electrolux brands, as well as financing solutions and marketing support. Our expert distributors manage it all.
A self-service laundry Electrolux Professional Coin Commercial Equipment is an unique business and smart investment for the savvy entrepreneur.
The laundry business is far more recession-proof than virtually any other business. Laundries provide a valuable service to community.
With a laundromat, you have the ability to realize a 30-35% return on your investment – it can even go as high as 100% ROI.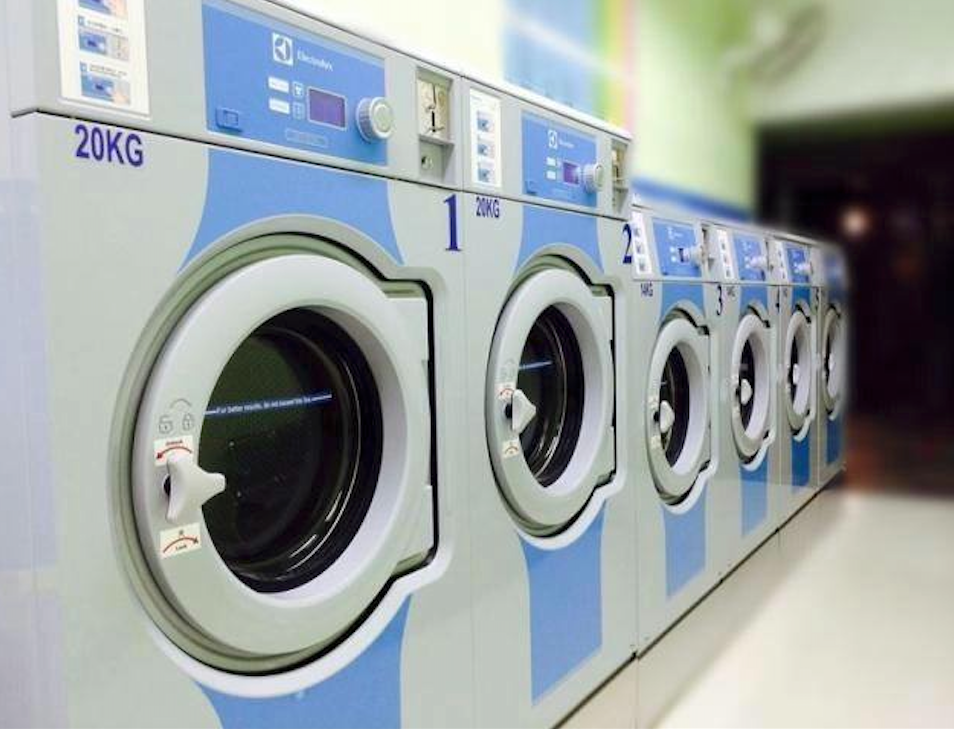 WHY CHOOSE DIY LAUNDRY?
Exclusive distributor of Electrolux Professional commercial laundry equipment Equipment are designed for speed, performance and long lifetime reliability, low water and energy usage, long-life and low running costs.
Low Capital and Human Resources Fully-automatic coin operated washing machines can be used around the clock and bring you lucrative returns.
We design our laundry shops with style With the numbers of talented designers working with us, we are confident of blending our unique design that enhances modern architect.
Advanced Self-Service Laundry solution Easy to use for maximum convenience and fast operations.
Washer Dryer Technological Excellence That differentiates us and makes us the best.
USING GLOBALLY LEADING PRODUCTS
Global leader Electrolux manufactures professional laundry equipment with the customers' needs first and foremost. All products are designed for reliability, low water and energy usage, long-life and low running costs.
Washer Extractor W5105N Compass Pro® microprocessor offers large display and one control knob for easy program selection; quick selection and option buttons for the most frequently used wash programs and options, wash program packages optimized on Economy, Performance and Time.
Tumble Dryer T5300S High productivity with 2 full loads per hour per pocket. Compass Pro® program controls large and clear display for easy program selection. Service program to adjust parameters, e.g. Temperature and cool-down time. Eco power to avoid over drying of the garments and get a lower energy consumption.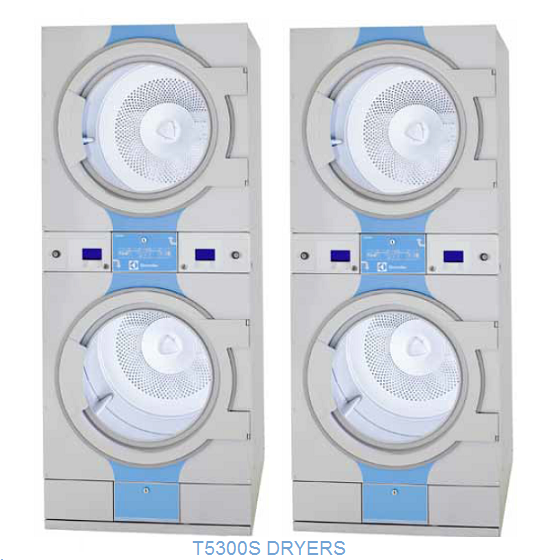 ELECTROLUX - HIGH TURNOVER & PERFORMANCE
Automatic Saving System – determines the load weight and add precisely the right amount of water.
Super Balance precision system – auto detects and correct imbalances load . Prolongs machine lifespan.
Washer slip-lock door handle – spins around if someone tries to open during the washing cycle.
Compass Control system – User Friendly and durable.
Cooling down system – Reduce crease and protect customer's laundry after dry.
Auto- injection chemical system – Provide tidy and hygienic Environment.
High Reliability – Strong design heavy duty construction.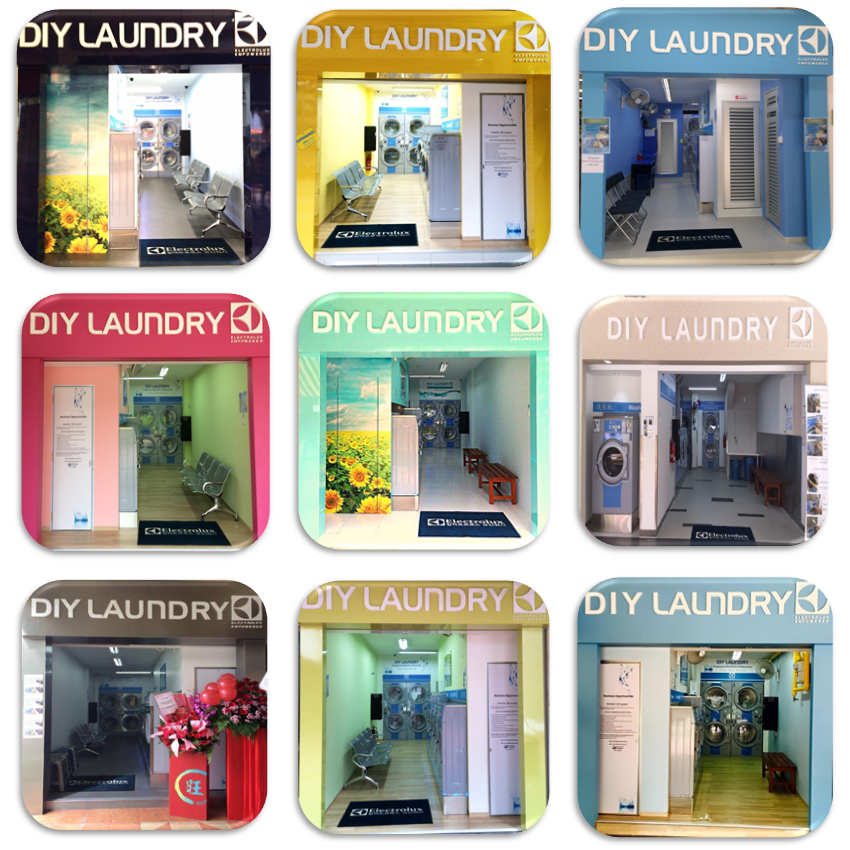 FRANCHISE WITH DIY LAUNDRY
No loyalty fee
No mark up on detergent cost
Experienced technical supporting team
Work as a business partner NOT just a normal client
We are open to all feedback and new ideas
Choice of your own outlet color
All products are designed for reliability, low water and energy usage, long-life and low running costs.
We are exclusive distributor of Electrolux.