Building Up Our Brand Name
DIY Laundry allows consumers to quickly recognize its modern concept and theme, clean and unique image. Feeling great and relax while washing with Electrolux washing machine and dryers.

Global leader Electrolux manufactures professional laundry equipment with the customer needs first and foremost. All products are designed for reliability, low water and energy usage, long-life, and low running costs. Electrolux Professional Laundry is constantly working on reducing the environment impact of products and factories according to the strictest standards – while providing customers with best-in-class laundry solutions. When you purchase Electrolux commercial laundry equipment for you Laundromat, you are making a smart business decision and investing in the future success of your operations.
Electrolux Professional Coin Washers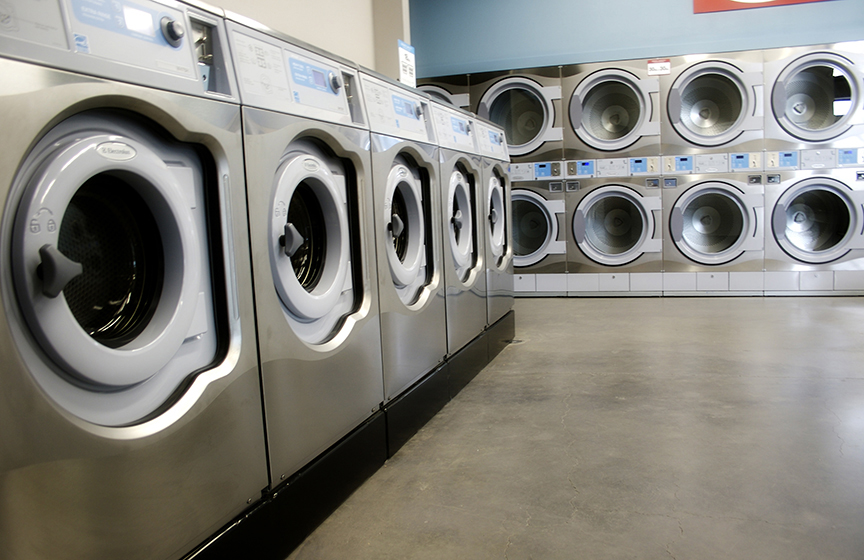 Introducing Electrolux Professional Line 5000 for coin laundries Designed by experts. Inspired by you. Electrolux Professional Laundry's high speed extraction washers minimize drying time and provide significant electrical and gas savings. Self-service laundries benefit from faster throughput (freeing up dryers, folding tables and parking spots) which creates higher profits. Increase your profits and create customers for life with the unique features of Electrolux vended/coin laundry washers – available in sizes from 18-135 lb. capacities.
Electrolux Professional Line 5000 Washer Features Include
Save up to 30% on water with AWS, automatically
Extremely low water and energy conservation
Heavy-duty construction
Compass Pro microprocessor – one knob does it all. Easy programming, more than 20 languages available, detailed user statistics and diagnostics, and more
Real-time clock of day pricing and happy hour/promotional pricing
SuperBalnace and PowerBalance for longer machine Life and optimum extraction
Sanitizing Rinse for greater customer satisfaction and additional revenue